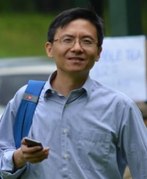 Principal: Fred Luo
Teaching Focus: Multimedia Chinese, Culture of China
Profile:Fred Luo founded Koo Chinese Academy after witnessing the frustration and struggles of students trying to learn Chinese as a second-language in America. After many years of careful research and detailed planning, Fred launched Koo Chinese Academy to be a learning center that follows a different model of language instruction in which the joy of learning and the application of knowledge are placed foremost. He hopes that Koo Chinese Academy's fun, relevant and communicative approach will inspire and empower students to love learning, reading and speaking the Chinese language.

Enthusiastic about the welfare of the Chinese-American community, Fred has also served as both the President and the Chairman of the Board of the NJ Chinese Computer Professionals Society, where he has made a long term commitment to building a platform and network for Chinese-Americans seeking mutual learning and support.

Fred earned his B.S. from Fudan University and his M.A. in the study of computer science from University of Kentucky, where he also taught introductory-leveled computer courses. He has worked for many years at Hewlett-Packard, AT&T and on Wall Street where he has gained extensive experience in systems software development and application software management. In his spare time, Fred enjoys painting, public speaking and playing tennis.

---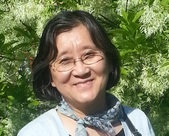 Teacher: Helen Yan
Teaching Focus: Mandarin Speech and Pronunciation, Elementary Chinese, Culture of China
Profile: Helen Yan's warm and patient style of instruction, along with her crisp and dulcet voice, have won the hearts of students and parents alike. Her gift of professional Mandarin pronunciation and melodic tone has presented her with the opportunity to dub for nearly ten foreign films and animations.

Having received her degree in education from East China Normal University in Shanghai, Helen has served for many years in the Chinese education sector, where she prepared curriculum and other teaching resources. In the United States, she has taught elementary, intermediate and advanced Chinese at the Ming Yuan Chinese School in New York as well as tutored foreign students at the Sino-American Language Academy. Before joining Koo Chinese Academy, Helen gave one-on-one Mandarin lessons in her spare time to young learners around the NJ area.

When she is not helping her students perfect their Mandarin pronunciation, Helen enjoys singing traditional ballads and reciting Chinese poems.

---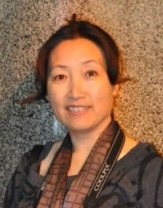 Teacher: Hong Qin
Teaching Focus: Elementary Chinese, Performing Arts and Music, Culture of China
Profile: Hong Qin received her training at the Music College of Shanghai Normal University. For many years in China, Singapore and the US, Hong has taught music theory to primary and middle school teachers as well as given vocal lessons to young students. Through her extensive teaching experiences, she has developed a music formula that makes it fun, accessible and easy for children to learn Chinese.
---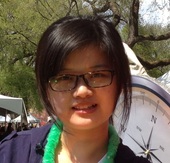 Teacher: Piao Zheng
Teaching Focus: Elementary Chinese, Mandarin Speech and Pronunciation, Culture of China
Profile: Piao Zheng is receiving her training at Rutgers University's Graduate School of Education, where her research focus is teaching Chinese as a Second Language. Well versed in the latest educational theories and methods of teaching second-language, she is also a certified teacher of Mandarin by the New Jersey Department of Education.

Piao understands and is sympathetic to the plight of American students trying to learn Chinese and has joined us in designing and implementing a curriculum that suits each student's language abilities and appeals to their personal interests. She believes that getting students to use the new language comfortably and confidently, in a safe and fun environment, is the first and biggest step over the barrier for learning Chinese as a second language. Her greatest wish is for her students to not merely learn a few words or phrases in Chinese but to carry with them a receptive attitude towards learning that will benefit them for a lifetime.
---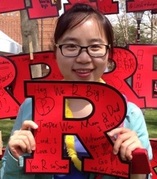 Teacher: BiYu Wen
Teaching Courses: Elementary Chinese, Calligraphy, Culture of China
Profile: BiYu received her undergraduate degree from Central China Normal University and is currently a masters student at Rutgers University, doing research on Overseas Chinese Education. She has extensive experience in teaching a variety of subjects (including Chinese, mathematics and reading comprehension) to multiple age groups. Her greatest joy is in helping and seeing her students make progress in their studies and realize their learning potential.
Described by her former students as lively, cheerful, patient and passionate, BiYu hopes to also share her love of enjoying life and learning with the students at Koo Chinese Academy.

Outside of studying, she enjoys traveling, singing and practicing Chinese calligraphy. Her talent for beautiful penmanship has been recognized and awarded at the city, provincial and national level in China a great number of times.

---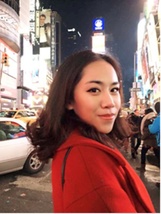 Teacher: WenQi Ding
Teaching Courses:Performing Arts, Culture of China, Etiquette of China
Profile:Wenqi is a graduate student at Rutgers University studying Human Resource Management. Her extracurricular specialties include singing, dancing and practicing yoga. She has served as the President of the college Yoga Club as well as performed in a number of major East Asian cultural performances on campus.

Outgoing, enthusiastic and personable, she is committed to drawing out the best in everyone she meets. Wenqi especially loves working with kids and looks forward to sharing with them a summer of exciting activities.
---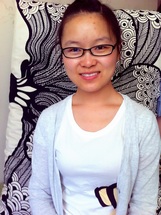 Teacher: QingLi Zhu
Teaching Courses:Elementary Chinese, Etiquette of China
Profile: QingLi is a masters student of Education Psychology at Rutgers University. Her research focuses on the psychology of early childhood language development and cognitive learning development. Last semester, she worked at Kumon and Rutgers Day Care Center, where she gained extensive experience in mentoring young students.




---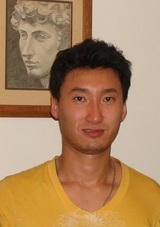 Teacher: Michael Zhou
Teaching Courses: Multimedia Drawing, Chinese Painting
Profile: Michael can be considered a model student for Koo Chinese Academy. Having moved to the US at an early age, Michael not only is naturally fluent in English but also speaks and reads Chinese with ease. He attributes this phenomena to extensive pleasure reading when he was young, where he became engrossed in a series of action novels and picked up Chinese through self-motivation and interest.

Having trained under a renown Chinese painter, Michael is also very talented in drawing and the fine arts.

---